Texas Society of Sculptors Call for Entry 2023
The Texas Society of Sculptors is now accepting entries to be considered for their fifteenth summer show in the Georgetown Public Library. The exhibit, hosted by the Library with sponsorship from the City of Georgetown Arts and Culture Board, showcases more than 60 works of art by Texas artists each year.
2023 EXHIBIT CALENDAR
May 13: Entry Deadline: Saturday, at midnight
June 3: Acceptance Notification
June 17: Show Set Up: Saturday, 9am to 12:00pm
July 16: Artists' Reception: Sunday, 1:00pm
September 9: Artists' Demonstrations: Saturday, 1:00pm to 3:00pm
September 16: Pick Up: Saturday, between 9:00am and 12:00pm
Artists who would like to submit their work for consideration should first review the 2023 TSOS Call for Entries. The preferred method for submitting an entry is through Submittable.  Link  to the Submittable  entry  form  here: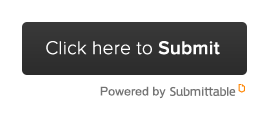 Questions about the Texas Society of Sculptors show at the Georgetown Public Library can be directed to Ann Evans, Georgetown Public Library, at ann.evans@georgetown.org or to Matt Donner, Texas Society of Sculptors, at mattdonner.tsos@gmail.com.