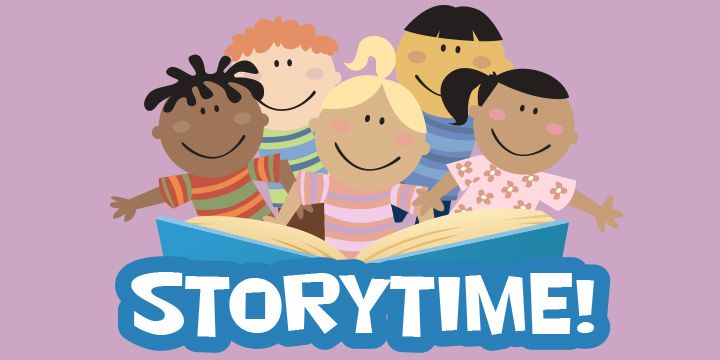 Baby and Me Storytime takes place on Mondays and Tuesdays at 10:00 for ages 0-18 months.
Family Storytime, for ages 0-5 years, takes place on:

Wednesdays and Thursdays at 9:30, 10:15. and 11:00
Fridays at 9:30

Friday Special Storytimes (check calendar for specific dates):

Family at 10:30
STEM at 10:30 (September-May)
Sensory at 10:30
Ages and availability will vary; check the Library Events Calendar for more details.
Watch recorded storytimes on the library's Facebook page: https://www.facebook.com/GeorgetownTexasLibrary
There are no storytimes during the month of August. 
Storytimes provide young children with the opportunity to learn social skills in a group situation, introduce early literacy, and to experience the enchantment of reading in the library.
Storytime depends on the cooperation of parent, child, and storyteller. Our main goal is for everyone to have a good time at the library. To make this experience an enjoyable one for your child, we ask for your cooperation and assistance in the following ways:
Discuss with your child what to expect at Storytime.
Please arrive on time. Children are easily distracted by newcomers.
Please take children who become restless outside the Storytime area as not to distract others from the program.  Please rejoin the group when your child is ready.
Encourage your child to participate in finger plays, songs, and questions asked by the storyteller. Your little one is likely to participate if you are also participating.
Set a good example. Please remain attentive to the program and your child during Storytime.
Encourage children to observe library manners such as: using library voices, refraining from running or climbing, and cleaning up after playtime.